The Benefits of Drone Photography
Drone photography is beneficial for several reasons. To start with, it offers unique perspectives by allowing the photographer to fly into areas that were not possible before. Shots can be taken from higher views and several different angles; this gives photographers the creative freedom to explore new possibilities. As a result, the images that drones can capture are often unobstructed, which can be hard to do with other styles of photography. As well, "drone's eye view" photos can show entire buildings and landscapes, helping companies show their work in a unique way.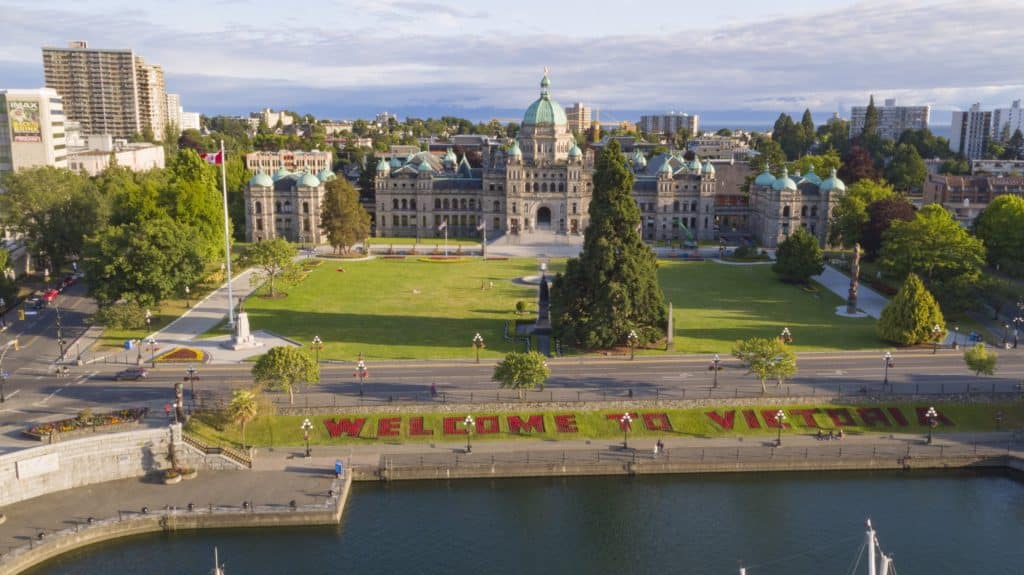 Thanks to innovative technologies, drones can shoot incredible footage in full HD and film videos in 4k quality. These features help create detailed and beautiful visuals. In most scenarios, flights involve a visual observer, a drone pilot, and a director of photography to frame and direct the camera. Additionally, drones can shoot from further away, therefore not getting in the way of daily work operations.
Advanced Drone Certification
The images featured in this blog are some drone photographs I took of beautiful Victoria, BC, and the Oak Bay Marine Group. However, it is not possible to fly in most parts of the CRD without advanced certification. Therefore, to create these images I was required to obtain the Advanced Drone Certification. The ADC involves extensive training and testing; meaning I had to pass the advanced exam and a flight review. Furthermore, I received permission from NAV CANADA to fly a specific flight plan in controlled airspace. Please feel free to check out my Drone Project Portfolio to see more of my drone photography and video work, such as the video I shot for Wildwood Terrace, an ocean view residential area.
Connect with us to discuss your project needs! Contact Derek at 250-508-3762 | derek@derekford.com